Caring for a individuals with mental health and developmental challenges can be extremely challenging. That is where we come in.
Established in 2018, H & S Healthcare has a solid reputation and is a respected agency in the world of healthcare services. With a shared vision, we the founders started the company with the intent of providing ethical and superior services, and that is exactly what we do.
MORE THAN HEALTHCARE SERVICES
As a licensed in healthcare services, H & S Healthcare truly understands the value of human interaction and communication. With a complete staff of professionals and trained care givers, we are here to provide support for you and your family, whatever the situation.
Due to a passion and willingness to help others, I began my career as a nurse in Dallas in 2003 after completing studies at Grambling State University. I began working at several hospitals around the metroplex dealing with complex heart related issues and stroke. Throughout my time in this field, I became interested in pursing a master's as well as a doctoral degree in the nursing field becoming a nurse practitioner, this furthering her agenda of helping those in need.
I am a board certified Psychiatric Mental Heath Nurse Practitioner, (PMHNP-BC), accredited by the American Nursing Credentialing Center as well as a board certified Family Nurse Practitioner(FNP-c), accredited by the American Academy of Nurse Practitioners. I obtained a Masters of Nursing from Texas Woman's University, Post Masters certificate and doctoral degrees from the University of Texas at Arlington. I specialize in treating schizophrenia as well as other various Mental Disorders. I have a vast amount of experience in mental health, specializing in treating adults and children with various mental health disorders including depression, psychosis, and mood disorders.
For the past decade, I've continued on my path of helping others in the mental health community. My goal is to help with removing the stigma that often accompanies having a mental diagnosis, helping to build stronger minds and better health. .
Marcia Harris




DNP,

PMHNP-BC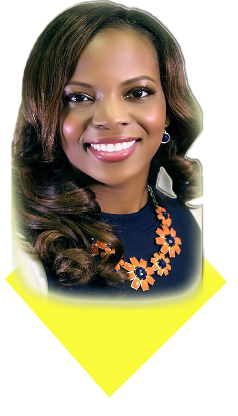 My desire to care and help others improve their life health. The satisfaction I felt in helping others lead me into the nursing field. Therefore I completed a Bachelor of Science in Nursing from Texas Christian University. After working with neurological and surgical patients in the hospital, for a brief time, I was inspired and motivated to work with individuals with mental health challenges. I began my journey in the mental health profession, and have over 20 years of experience.
I initially worked with children and adolescents, diagnosed with ADD, and ADHD and then as a Nurse Director of an Outpatient Community Behavioral Health Day Treatment Program, working with children as young as 3 years old with behavioral problems and mental health disorders. I felt compelled to provide a higher level of care to my patient and then pursued a Master Degree of Science in Nursing from Texas Women University, and received a Family Nurse Practitioner (FNP-C), accredited by the American Academy of Nurse Practitioners. Then I completed a Post-Master Certificate, to receive a Psychiatric Mental Health Nurse Practitioner (PMHNP-BC) accredited by the American Nursing Credentialing Center, and a Doctorate in Nursing Practice from University of Texas in Arlington.
I have worked several years in an adult mental health community outpatient center. I have extensive knowledge in the treatment of children, and adults with various mental health disorders, with a focus on treatment of Depression and its correlation to overweight/obesity. My mission is to help remove the stigma related to mental health disorders and improve health outcomes, helping individual find their norm to lead healthier lives by building stronger minds for a better future..
NaTasha Simmons


DNP,

PMHNP-BC